THINKING ABOUT SELLING?
Lake Panorama | Panora, Iowa | Surrounding Communities
Thinking about selling your home? Sunset Realty's got your back!
Deciding to sell can be a daunting task. Whether it is your full-time home or your part-time lake home, there are some things you can do to maximize your potential for a quicker sale and a better profit outcome. We are here to help you every step of the way. Give us a call and we can give you the latest information on home sales in your area. We have the local market knowledge to help you price your home right, market it in ways that will get it noticed, get those buyers through the door and get it SOLD! Below are a few things you can do to get your house ready to sell:
Updating Your Home
Fix-up less attractive parts of your home to sell for more. Ask your Realtor what fixes would be worthwhile in selling YOUR home: Not all of these ideas will work for everyone! Pick the ones that work for your budget. Prioritize and try not to let it overwhelm you.
Paint – choose a neutral color and keep it consistent throughout the home. Keep in mind that lighter walls will make smaller spaces feel larger.
Replace flooring if needed or professionally clean – hardwoods, LVP, carpet, etc.
Kitchens – replacing appliances/cabinets/counters can have large returns.
Baths – new floors, fixtures, and lights pay off. If tub surrounds, doors, or other fixtures in the bathroom are dirty or outdated, it may be worthwhile to replace them. Gold is not coming back, no matter what they say on HGTV!
Outdated styles – wood paneling, brass fixtures, popcorn ceilings, wallpaper, patterned valances, bright contrasting colors, etc. Say goodbye to anything that feels outdated. Buyers want to see a clean slate!
Preparing for Photos/Showings
Once you have set a timeline to list your home and have made any necessary updates, you are much closer to being ready to get your home listed!! Before photos and listing your home – complete our seller photo prep to-do list!
Curb Appeal
The exterior is the first impression buyers will have of your home. Make sure it is clean, well landscaped (or well shoveled and de-iced in the winter). Mow, plant flowers, clean gutters out, and pressure wash that siding if needed!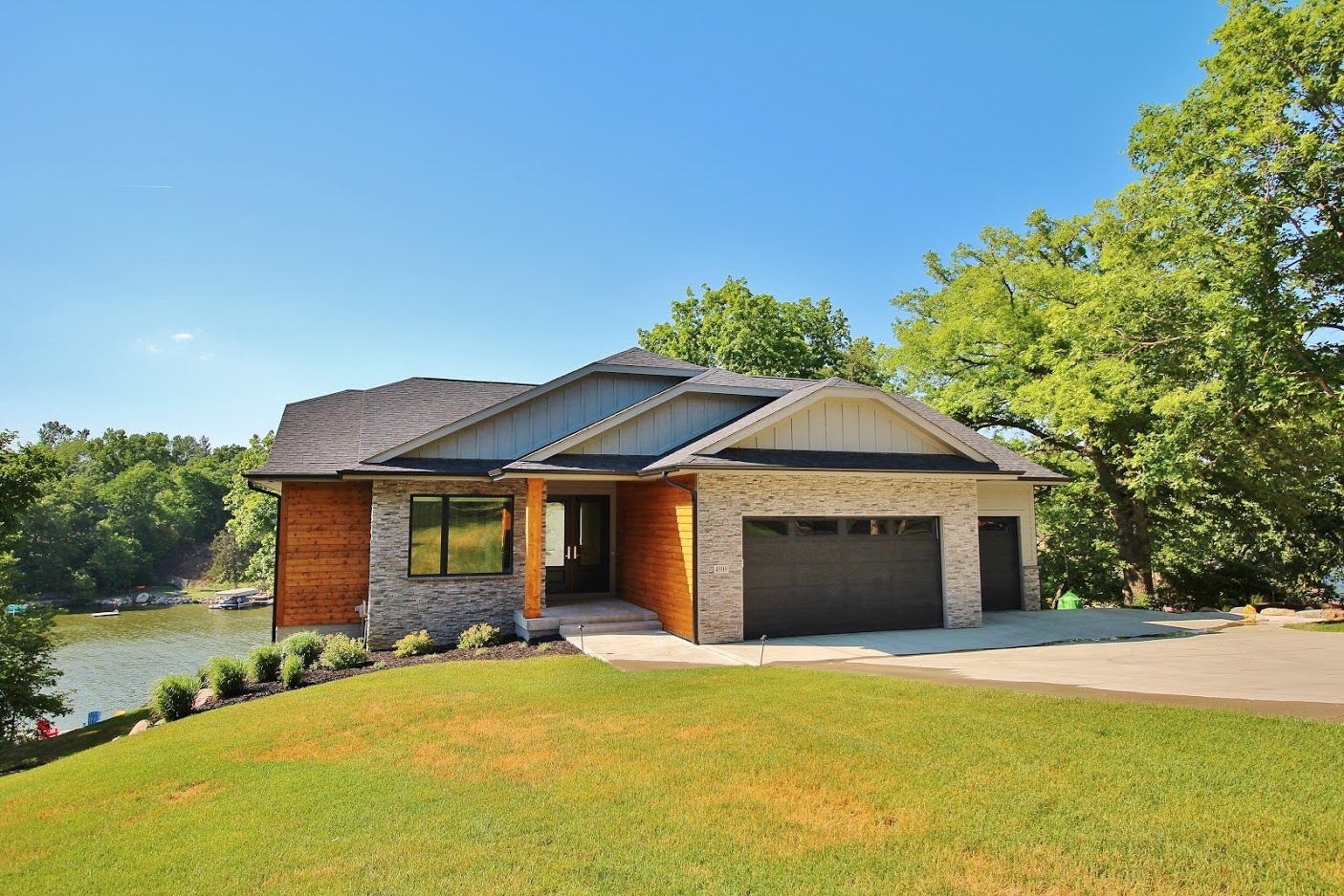 Be Ready for Showings- Seller to do List:
FRONT DOOR FOCAL POINT – Buyers will likely be looking at multiple homes at once. Many times, buyers refer to homes as the one with the 'red door', 'blue door', etc. Consider a fresh coat of paint on the door or some modern numbers for your address. Throw a new welcome mat on the front porch to top it off!
DE-CLUTTER – Take EVERYTHING off your counters. Once you think you've done enough, take off more, put away more. Ideally, the horizontal surfaces in your home should have only one to a few pieces of décor or, they should be a blank slate for buyers to make their own.
TAKE DOWN FAMILY/SENTIMENTAL ITEMS – Allow the buyers to visualize their own sentiment with the home. You want the buyers to imagine their own family in the space.
CLEAN – To buyers, how clean you keep your space is a direct reflection of how well you have maintained your home over the years. Dust, sweep, clean the floors, bathrooms, walls, organize cabinets, etc. Basically, get in all those spots you clean out once a year and get busy making your home squeaky, sparkly clean! Don't forget ceiling fans! They know how to collect some dust!
ORGANIZE CLOSETS/DRAWERS – Cluttered closets make buyers feel like the home doesn't have ample storage space. Eliminate that idea with de-cluttered closets, cabinets, and drawers.
ELIMINATE ODORS – If there are odors in the home, open up the windows to bring in the fresh air, light a candle or bake some cookies prior to showings/open houses, or consider painting/and odor eliminating service if need be. Citrus is a great smell to have in your home and buyers see it as "clean and fresh". The way your house smells is almost important to the way it looks.
BRING IN FRESHNESS – Fresh fruits in a bowl, fresh florals, a fresh pop of color in your decor, etc.  All these items help buyers feel welcome as well as stimulating their senses in a positive way!
PETS– We may see our pets as part of the family. Some buyers won't. Even if they love pets themselves, they don't want to imagine others' pets in their future home. If you have pets, it's best to stow away the litter boxes, toys, food, treats, food bowls, etc. Take your pets out of the home during showings as well.
Selling Your Home QUICKLY + for TOP DOLLAR
Sunset Realty agents pride themselves on making the selling process as seamless as possible for sellers. 
We will help you make a to-do list of repairs/renovations to get your home ready to sell.
We will help you stage and prepare your home for photos that will get buyers in the door. Our professional photographer will make your home photos stand out and get noticed.
Our marketing reach is vast with listings on the Des Moines Multiple Listing Service, Realtor.com, Zillow, Trulia, Facebook, Instagram, and our website: sunsetrealtyia.com.
We will negotiate for the best outcome on the offer and inspection, handle all paperwork, title, abstracting, etc. to make sure that your home has a clear title, and a smooth, ON TIME closing process.
We understand that selling a home is stressful and can also be emotional. We are here to help our sellers with every step of the process. We would love to sit down with you and discuss the best plan for you. Give us a call to schedule a time!
Be sure to download our "Final Countdown to Home Showings" Checklist: